Finance Packages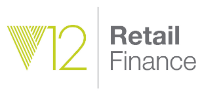 We work with V12 Cycle Finance and are able to offer 0% interest on most bikes or frames in excess of £500, we can offer repayments for 6, 9, 12 or 18 months. Credit is subject to individual circumstances and terms and conditions apply.
The minimum deposit is 10% with the balance payable by equal payments over the term of the loan.
Finance is only available for in store purchase.

Below is an example of how it works:

Finance Items Cost: £1500.
Deposit: £150
Loan Amount: £1350
12 equal monthly payments: £112.50
Total amount repayable: £1500
Interest Charged: £0.00
Interest free is available on bikes at full RRP. Discounted bikes may be subject to a surcharge depending on tue and term of the loan.
test href dev please ignore
http://www.cohanimarchitecture.com